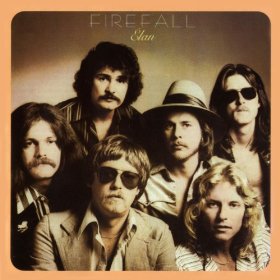 Rick Roberts, a 40-year rock'n'roll veteran, was inducted into the Colorado Music Hall of Fame on January 9, 2015, along with current members of the musical group Firefall. Three other bands hailing from the late '60s and early '70s were also inducted: Poco, Stephen Stills/Manassas and The Nitty Gritty Dirt Band. Roberts and his fellow performing artists were honored for their part in defining Colorado's musical heritage. The ceremony included video tributes, interviews, speeches and performances by the inductees and guests.
Roberts, a founder and 7-year-member of Firefall, wrote many of the group's most well-known songs, including "Just Remember I Love You" and "You Are The Woman." In addition to his work with Firefall, he toured as a member of Stephen Stills and Linda Ronstadt's bands, and penned more than 60 compositions which were recorded and performed by leading musical entertainers.
Reminiscing about his arrival in Colorado along with many other performers seeking refuge from Los Angeles, Roberts said, "Colorado has a really rich musical heritage. In the '70s, it was the epicenter of pop music. Any given evening, you could go to any of the clubs in town and hear folks such as Dan Fogelberg, Joe Walsh or Stephen Stills singing."
In 2006, Roberts suffered a significant brain injury and spent the next four years recovering. A resident of Longmont, he now writes and performs with the band, Rick Roberts and Winter Rose. He also authored a collection of memorable stories from his musical career, entitled Song Stories and Other Left-Handed Recollection (Mount James Publishing, 2014). He is currently working on a second book about his traumatic brain injury experience, which is slated for release in 2015.